If you're looking to book Malcolm Tent to play a show, youv'e come to the right spot.
"Aging acoustic punker looking for a gig" would be describe me accurately.
Essentially, I wear flashy clothes and play an occasional cover (DK's, Black Flag, Minor Threat, Ramones, etc) and tons of originals (which address the general absurdity of the human condition).
I AM NOT A SINGER/ SONGWRITER. People have fun at my shows.
I'm willing play with anybody- loud rock 'n' roll bands preferred. I've shared the stage with everybody from Antiseen, Shai Hulud, and The Murder Junkies to Grant Hart, Joe Jack Talcum, and Glen Matlock. It's always been a good time.
A bit about my past:
I've been bashing away at one form of music or another since 1983. I'm a founding member of Broken Talent (known to punk record collectors the world over), Bunnybrains (globally recognized noisemongers), and Ultrabunny (a better version of Bunnybrains). In side projects, I've played with Profanatica, GG Allin, and Harvey Sid Fisher.
As for now:
I've been slinging my hardcore acoustic guitar full time since 2008.
In 2016 I joined They Hate Us (a Murder Junkies offshoot) as lead guitarist.
In 2019 I joined full time as Antiseen's bass player for touring and recording.
I tour constantly and have played all over the US and UK, and Europe.
You can see and hear me at these convenient internet locations:
Playing to a bunch of little kids in Chicago
"My God Can Beat Up Your God" live video
www.myspace.com/malcolmtentrocks
Full sized photo files, cassettes, cds, and MP3s are available upon request. 11x17 (A3) tour posters, too. Just drop me a line: mt@malcolmtent.net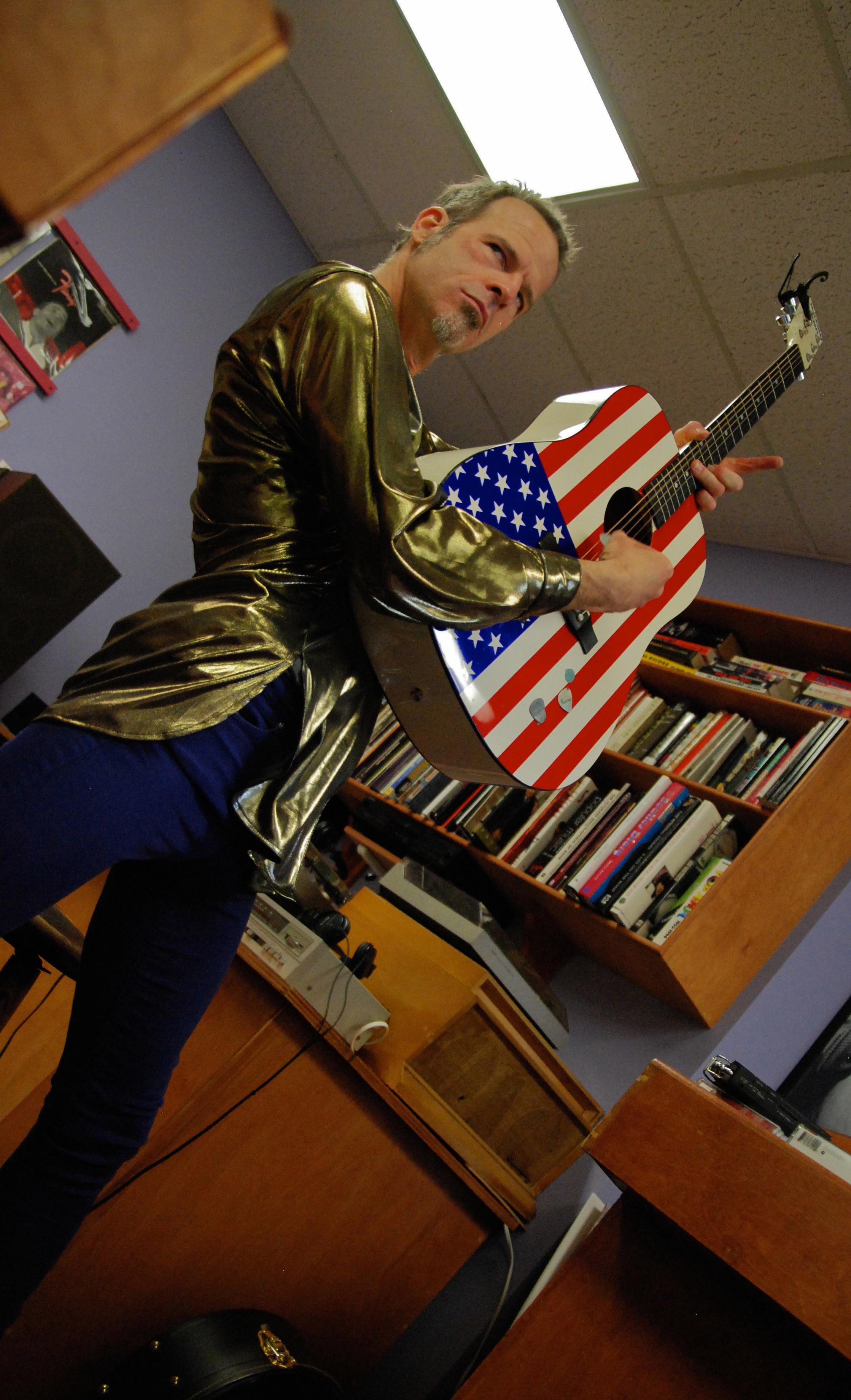 Photo by Jennifer Bartram- Schmitt.
photo by Ethan Weinstein.
Photo by Shel Greenberg.